Nursery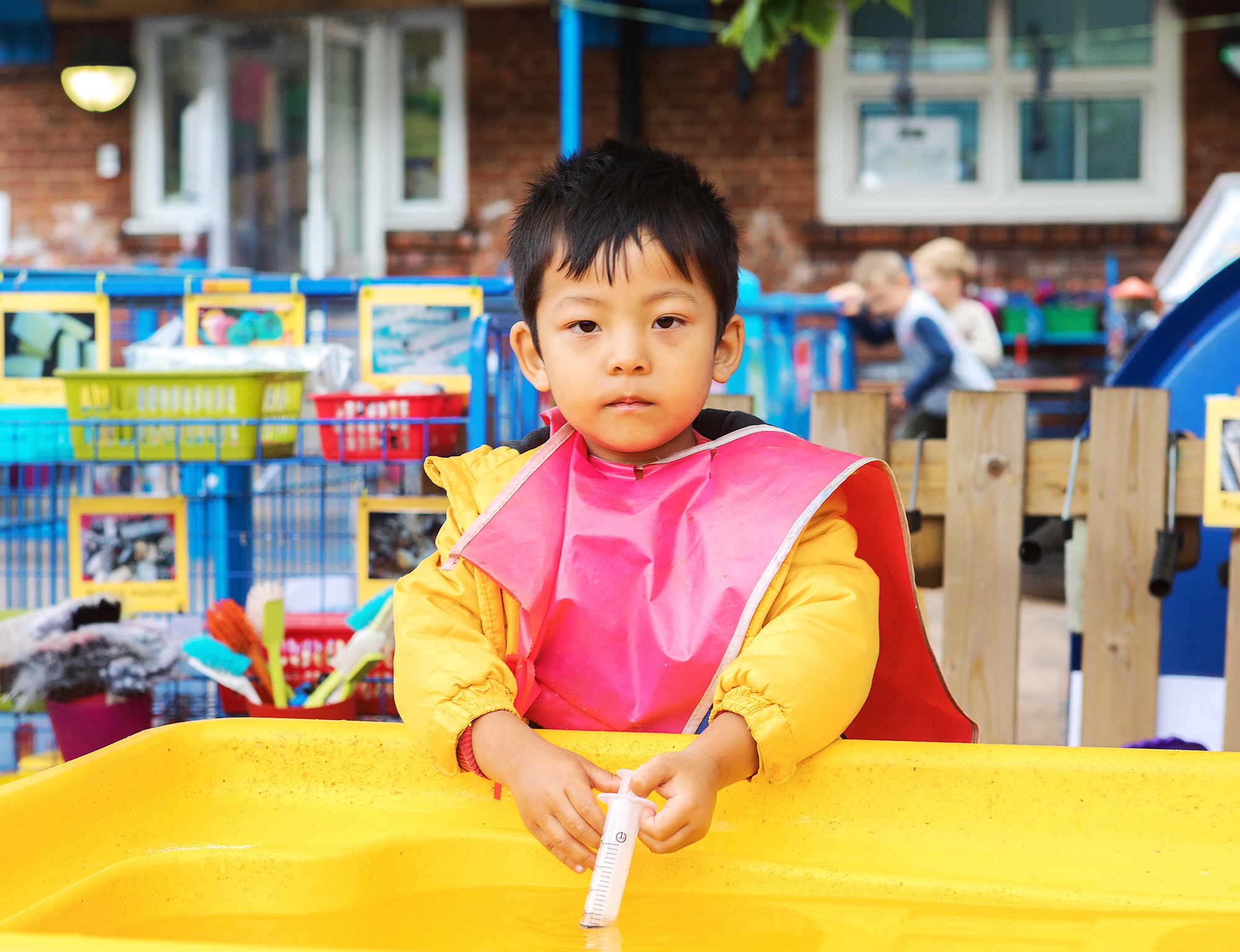 Summer 2018

The children are enjoying their time in our nursery.

This term we are going to focus on developing our independence and self-help skills, forming new friendships, looking after the Nursery as well as improving our listening and concentration. We are going to do that in a fun and exciting way, by following the children's interests and fascinations and incorporating them in our daily activities. We explore different worlds, go on adventures to hunt for long-lost treasure, learn about the world around us and any changes that can be observed, plus many more exiting things depending on the children's interests as they develop.

To support your child please make sure that he/she arrives and is collected on time, and has a bag of labelled spare clothes to leave in the Nursery.

The table below outlines how you can support your child at home across all areas of learning:
| | |
| --- | --- |
| | How you can support your child at home |
| Communication and language | It is important to talk to your child and to share stories every day either in English or in your home language. It will help them learn new vocabulary and develop their communication skills. You can help them change book bags every day and choose books they enjoy. Join your local library and borrow books regularly. Don't be afraid to read the same story over and over again - your child will benefit from it. |
| Self-help Skills | Children can be very independent providing we have high expectations of them. Please encourage your child to put on their own coat and shoes before going out, change into pyjamas at bedtime. Teach them how to use a toilet and wash hands. Make sure they tidy up their toys after they finish playing with them. |
| Physical Development | We will be focusing on physical development a lot as it is vital for your child's general wellbeing and learning, including writing. Children will be able to access the outdoor classroom throughout the session and encouraged to develop both their gross and fine motor skills through a wide range of exciting activities including PE sessions and 'Funky fingers'. Please take your child outside as much as possible and let them run, climb and explore. At this age they should spent outside about three hours each day! |
Please feel free to talk to the staff if you have any queries or concerns about your child or to share observations of your child from home.
We would love to hear from you if you have any skills or talents you would be willing to share with the children such as cooking, storytelling or building. It would be a great way of enriching the children's learning and bringing real life experiences to the Nursery.

Thank you for your continued support. We are looking forward to an exciting and busy term!

Ela and Stephanie.