School Day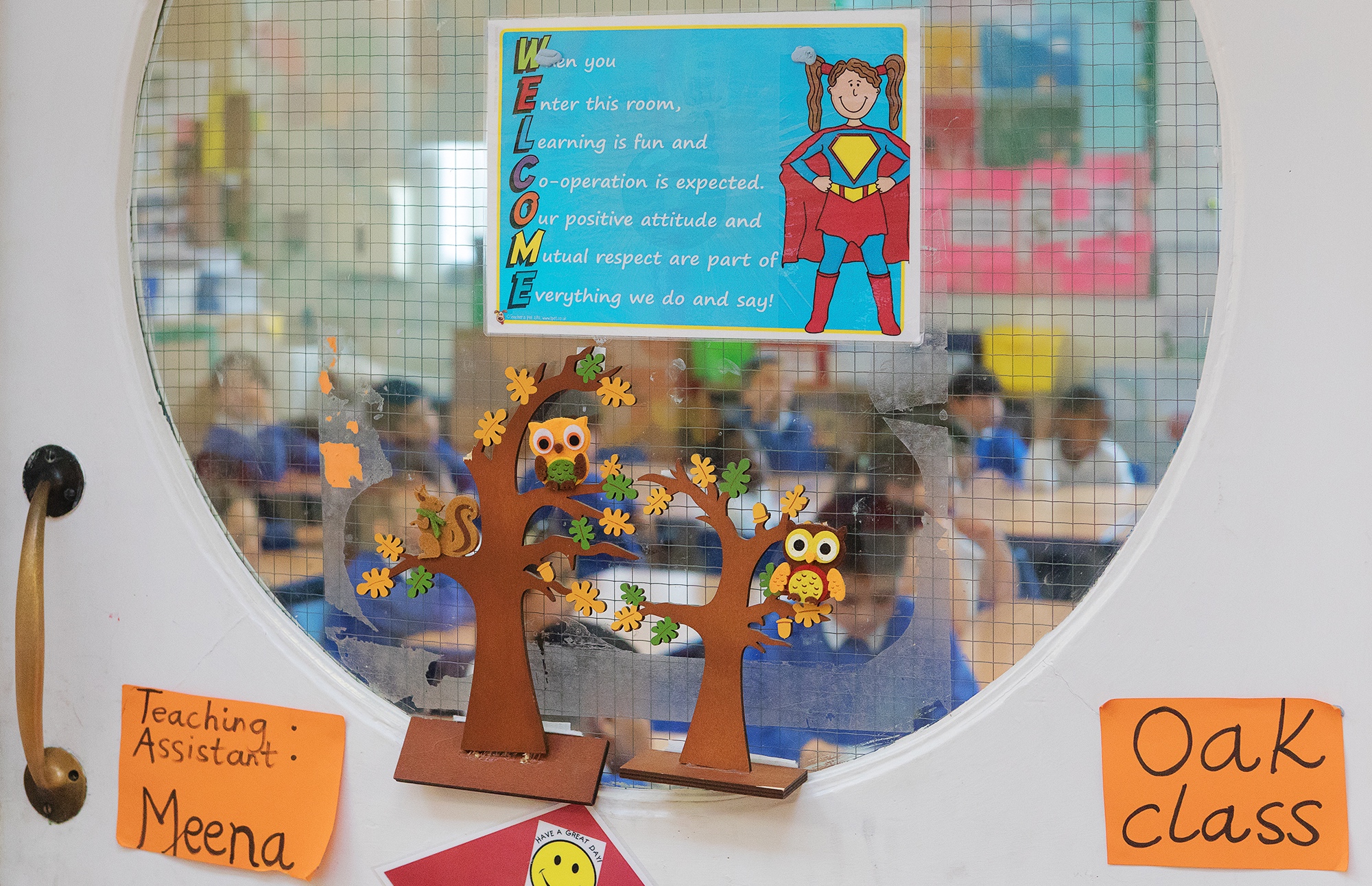 The times of the sessions for all key stages are as follows:

Nursery
Mornings: 8:45 am – 11:45 am

Reception
Morning session: 8:50 am – 11:45 am
Afternoon session: 1:15 pm – 3:30 pm
Key Stage 1
Morning session: 8:50 am – 12:00 pm
Afternoon session: 1:15 pm – 3:30 pm
Key Stage 2
Morning session: 8:50 am – 12.15 pm
Afternoon session: 1:15 pm – 3:30 pm
KS1 and KS2 have a 15 minute break in the morning.
KS1 also have an afternoon playtime for 15 minutes.
School Entrances
The Early Years', KS1 and KS2 entrances will open at 8:40 am.
The Early Years' and KS1 gate will close at 8:50 am.
The KS2 gate will close at 9.00 am.
Any child arriving after 9:00 am must report to the school office, at the main reception area of the school.
Attendance and Punctuality
Parents have the responsibility to ensure that their child attends school every day, and arrives on time for school each morning.
Children need to be in class by 8:50 am.
Registers close at 9:00 am.
Children who arrive after this time will be recorded as late. Children who arrive late miss an important part of the school day and this can affect their self-esteem and learning.
If you know your child will be late to school please telephone to inform us.
Absence
We encourage families to ensure that their child attends school every day so that they have a love of learning and reach their full potential.
Please read the Attendance and Punctuality section in the Parent Zone as it provides important information on how we monitor attendance at Wessex Gardens Primary and Nursery School, and support families to enable every child to have excellent attendance.