year 5

Summer 2018
Thank you for your support by ensuring that your child arrives on time, so that they are well equipped and ready to learn.
We would like to provide you with details of what your child will be learning over the next term. Please see the curriculum map below.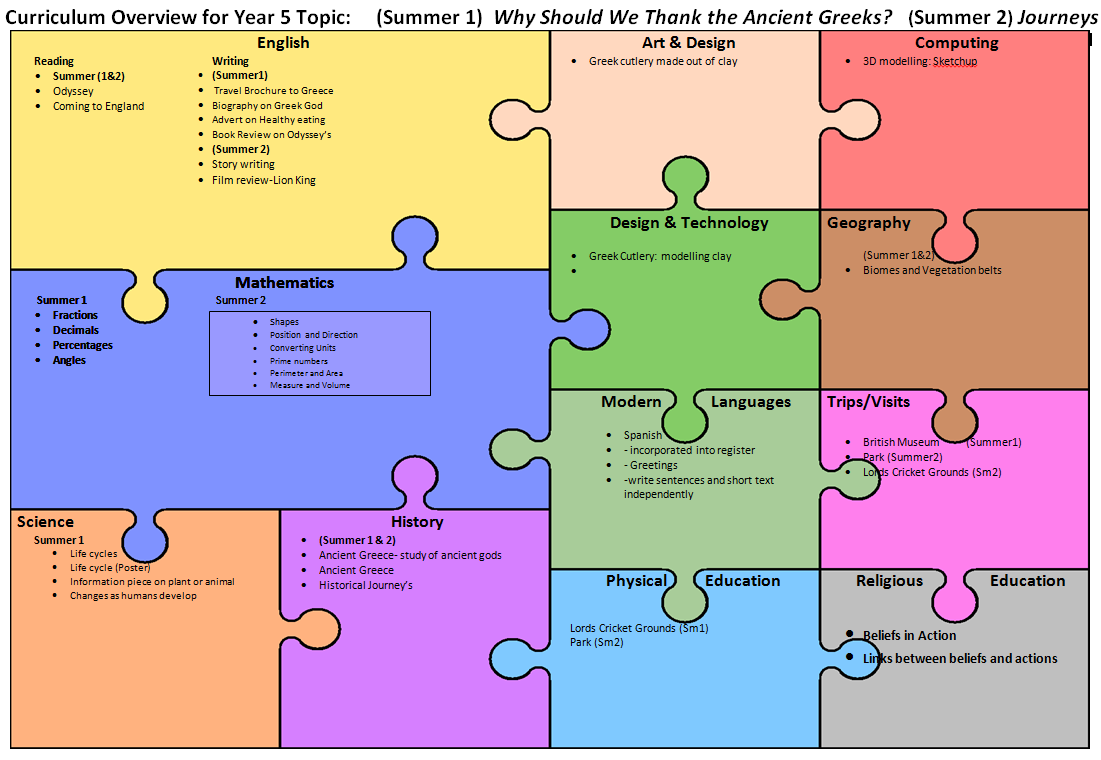 P.E.
Please ensure that children bring a full, NAMED PE/swimming kit into school on P.E/swimming days.
Acacia P.E: Wednesday and Thursday. Acacia Swimming: Tuesday
Sycamore P.E: Wednesday and Friday. Sycamore Swimming: Monday
Homework
This will be sent home on a Thursday to be returned the following Monday. Please ensure that homework is completed to a high standard of presentation and is given in on time. Thank you.

Home Learning Support
Reading
Please listen to your child read at least 5 times each week and record this on their home learning sheet. Please discuss their reading with them and encourage them to answer questions about their texts.
Maths
Please encourage your child to learn their timetables and division fact each week!
All our work in Year 5 is heavily underpinned by recall of times tables, therefore, it is vital that child learn this, in order to support their progress in maths.

Please keep in touch with the Year 5 Team, to inform us of anything your child has done out of school, e.g. dance shows, gymnastics awards, etc. We love to hear about our children's hobbies and achievements outside of school!

Thank you again for your continued support. We look forward to an exciting and busy Term.

Miss Cooper and Mrs Albaidhani